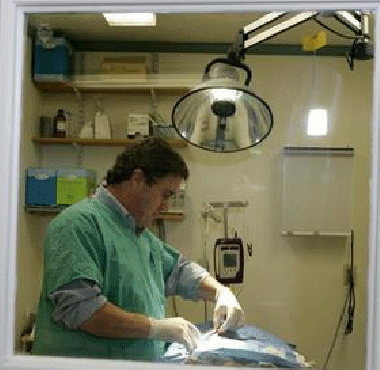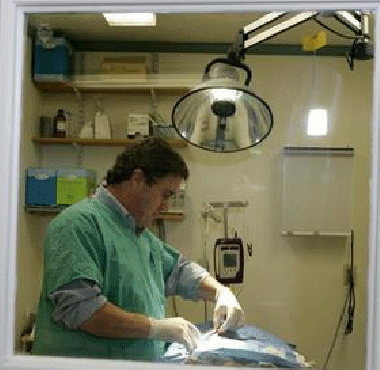 Our philosophy: To provide professional veterinary services in a personalized setting. We are committed to reduce the usual stress of veterinary visits by informing you of all options available for your pet's care, as well as cost, before-hand. We will work closely with you as we tend to your friend's needs.
Surgery
We are able to keep surgical costs low, and pass these savings on to our valued clients. Information before and after procedures will be available to you. Pain control medications are given before and after surgeries. You will be asked to complete the Surgical/ Anesthesia Consent Form before your pet is treated.
Microchip Implantation
We recommend Datamars microchips for security of your special pet.
Grooming
We offer bathing and nail trims.

Dental Care
Oral health is vital to long term wellness of your pet, and is an aspect of veterinary medicine that we emphasize.

Radiology
We are proud to offer the latest in digital radiology services, which improves diagnostics and communication with specialists when needed. In addition, our clients are able to view their images at home!

​
Wellness Exams
Yearly or semi-yearly complete physical exams may identify conditions which may be improved through our care.
Spay & Neuter
Here at All Creatures Animal Clinic, we take pride in providing the finest surgical care available. From spays and neuters to complex soft tissue and orthopedic procedures, we are able to keep surgical costs low and pass these savings on to our valued patients and clients.
Vaccinations
Vaccination protocols are tailored to individual animal's needs.
Emergency Care
After Hour Emergencies:
Dogwood Veterinary Emergency & Specialty Center
5918 West Broad Street
Richmond, VA
804.716.4700
~or~
C.A.R.E. (Coastal Animal Referral Emergency)
5295 John Tyler Highway, Williamsburg, VA 23185
(757) 703 - 0199
​

​